Meet Us at CommunicAsia 2023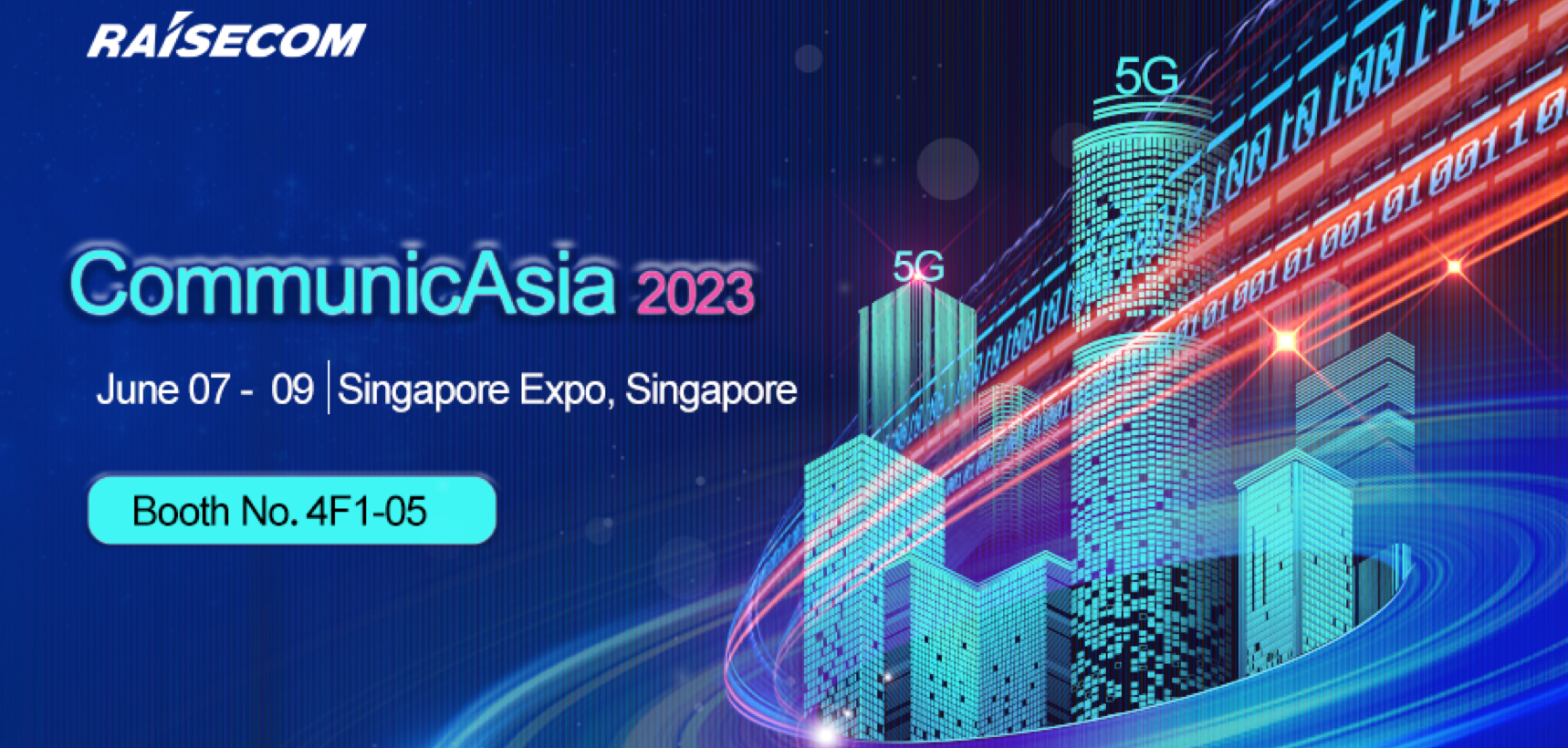 Raisecom is thrilled to announce that we are attending CommunicAsia this year. Hereby, we sincerely invite you to visit our booth 4F1-05 at Singapore Expo and witness the announcing of latest products introduction in Raisecom diversified portfolio, from June 07 to 09, 2023.
Optical Transport Network

iTN8200 is a new generation DWDM/OTN platform with up to 3.2T capacity. It offers 400G per-lambda capacity and integrates optical cards including EDFA, ROADM, OCM, OTDR and OLP for metro optical transport and data center interconnect applications.

IP/MPLS Provider Edge Aggregator

iTN8800 and RAX series are modular and compact designed PE Aggregators, featured with MPLS, SRv6, EVPN, dynamic routing OSPF, IS-IS, BGP, MP-BGP, as well as SyncE and Carrier Ethernet functions, delivering L2/L3VPN, mobile backhaul, as well as xPON backhauling solutions at 100G/200G speed.

Next-Generation Broadband

ISCOM6800 series NG PON OLTs provide high-density Combo PON interfaces for providing GPON, XG-PON and XGS-PON differentiated FTTx broadband access from 1G/2.5Gbps up to 10Gbps for residential and business subscribers.

4G/5G Integrated Small Cell

RCNB series integrated 4G/5G Small Cell base stations provide compact, cost-efficient and convenient solutions for mobile operators to provide better 4G/LTE and upcoming 5G wireless network coverage for outdoor rural areas and improve use experience in hot spots.

Multi-Service Access Platform

iTN221 and iTN8600 series Multi-Service Access Platforms are featured with legacy PDH/SDH, PTN/Ethernet and OTN cross-connection fabrics simultaneously, providing smooth migration of TDM to future-proof packet networks for carriers and vertical industry operators.
We are looking forward to meeting you at the exhibition soon, BOOK now to make an appointment with us.